Paper Bags from Sun Packaging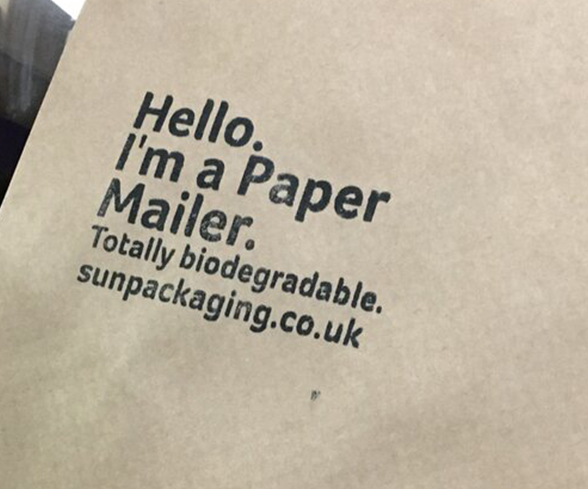 Habits are changing.
The 'carrier bag tax' of October 2015 has forced us as consumers to change our habits with how much plastic waste we contribute to landfill. A major part of this habit change has resulted in a surge in popularity in paper bags of all descriptions. Seen as a viable alternative to plastic carrier bags, paper bags are totally biodegradable and recyclable.
There are so many options when it comes to making a decision on your paper bag requirement. Carrier bags come in different formats such as tape handle, twist handle, internal or external re-inforcement, strengthened base, laminated, printed, glossy, matt, rope handles. We will make sure the right product is offered for the suitable end use.
New for 2020, Sun Packaging now offer paper mailers, plain or printed to your specification! If you're considering making a change from plastic mailing bags over to paper, we have the expertise to offer the right size, and the bespoke specification to make the transition seamless, and give your clients the reassurance that you're offering a safe and eco-friendly option.
Aside from carrier bags and mailing envelopes, we also offer a vast portfolio of other paper products including:
Any paper bags from Sun Packaging are available in either pure kraft paper, or recycled kraft, for that extra nod to helping the environment. Let us know at time of tender.
If you're ready to make the change to Sun Packaging's paper bags, contact us on 0333 303 4542 or email us.