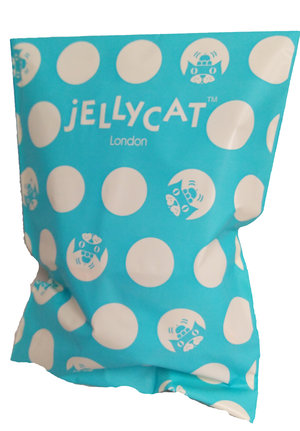 Jellycat London
Established in London in 1999, Jellycat quickly became known for their high quality 'must have' soft toys, found in many shops across the country. The move online in the early 2000s resulted in further increased demand both at home and overseas. With the brand now synonymous with quality, they partnered with Sun Packaging to offer a striking and exciting mail bag, set to please any recipient as it arrived.
Using bespoke exclusive biodegradable polythene film, in Jellycat's signature ivory base and bright blue ink in a 'reversed out' print, we produced an eco-friendly, weather proof, strong and economical solution.
Working closely with Jellycat design team, issues such as print registration, label adhesion, client return/reuse were all thoroughly covered and agreed upon before manufacture.